Workers United Canada Council announces Striking Rainforest Café workers hold women's march in Niagara Falls
Hospitality Workers Unite!
NIAGARA FALLS, Ontario, May 15, 2019 (GLOBE NEWSWIRE) -- Restaurant workers at the Rainforest Cafe are on strike. They are fighting against greed. They are fighting for their right to organize. They are fighting for fairness, for respect and for a safe workplace where sexual assault will not be tolerated.

Workers bravely came forward to share their experiences of sexual assault at work. Workers believe that recent incidents of sexual assault were grossly mishandled by their employer Canadian Niagara Hotels. The company needs to take responsibility for their mistakes and make sure there is no further sexual harassment or assaults!
Managers cannot be allowed to sweep issues like sexual violence under the rug. We are disturbed that the worker who committed these acts was only let go after the issue became public. The company has doubled-down on a damage control narrative.
Rainforest workers want a union contract so they can return to a workplace where they feel safe and have real protections.
To that end we are having a Women's March up and down Clifton Hill to let the employer and all employers know that sexual harassment and assault has no place in Niagara Falls.
Rally: Saturday, May 18 - 3:00pm, 4915 Clifton Hill, Niagara Falls
 
Solidarity Pickets: Every day from 12:00pm-7:00pm
Send a Message: Tell the owners they won't get your business until they treat their workers with respect and stop their anti-union activities
FB: @WorkersUnitedCanada  ///  Twitter: @WorkersUnitedCA   ///  #RainforestUnion  ///  #HospitalityWorkersUnit
/EIN News/ --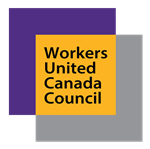 Powered by

EIN Presswire does not exercise editorial control over third-party content provided, uploaded, published, or distributed by users of EIN Presswire. We are a distributor, not a publisher, of 3rd party content. Such content may contain the views, opinions, statements, offers, and other material of the respective users, suppliers, participants, or authors.
Submit your press release