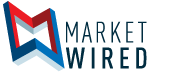 Sawdust Artists' Benevolence Fund Auction
/EINPresswire.com/ -- LAGUNA BEACH, CA--(Marketwired - Aug 9, 2017) - The Sawdust Artists' Benevolence Fund, a source of financial assistance for artists living in Laguna Beach, Calif. who have suffered a catastrophic event, leaving them unable to work, will host its 31st annual Art Auction on Sunday, August 13, 2017. A silent auction will be held in the Healy House at the Sawdust Art & Craft Festival at 10 a.m. followed by a live auction on the main deck, beginning at 1 p.m.
The auction features paintings, ceramics, jewelry, clothing, photography and more, created by Sawdust artists with the goal of raising funds for fellow artists in times of need. Professional auctioneer, Tony DeZao, who will be presiding over the live auction, is sure to pack the experience with lots of laughs, entertaining stories and amazing art.
"Last year we celebrated our best auction to date, and we hope the community turns out again to support our artists," stated Monica Prado, President of the Artists' Benevolence Fund Board of Trustees.
Two recent recipients shared their story and donated original works to the auction. "Six months ago my world was falling apart. A grant from the Artists' Benevolence Fund made a huge difference and got me back on my feet," said Donita Lloyd, who is donating an original oil painting to the auction.
Cliff Wassmann, also donating an original oil painting, said, "While in recovery from knee surgery and unable to maintain my art show schedule the Benevolence Fund came through for me and helped me get past that difficult time."
If you would like to attend the auction, please email Franky Duschane at fduschane@sawdustartfestival.org for complimentary tickets. For more information on the Sawdust Artists' Benevolence Fund, please visit:
www.sawdustartfestival.org/about/artists-benevolence-fund/.
About Sawdust Art & Craft Festival: Founded in 1967, the Sawdust Art & Craft Festival is a nonprofit organization dedicated to educating the public and promoting art created in Laguna Beach. Best known for offering two highly attended seasonal festivals, the organization also hosts a variety of workshops and classes throughout the year. Sawdust's legendary summer festival is a nine-week summer celebration of fine art and craft -- the largest in Southern California -- with more than 200 Laguna Beach artists who exhibit and sell their original art and handcrafted items. The festival also offers live entertainment, artist demonstrations, hands-on art workshops for all ages, and a variety of food & drink offerings. Sawdust's Annual Winter Fantasy Festival occurs for five weekends leading up to the holiday season, and boasts an international collection of over 175 artisans who create, showcase, and sell their original, handcrafted artwork on the Sawdust grounds, which are lavishly decorated to resemble a winter wonderland. Special activities include "Winter Art Series" classes, where guests can create holiday-themed works, and a highly anticipated Annual Community Tree Lighting Ceremony. Throughout the remainder of the year, the organization continues to provide its Sawdust Studio Art Classes in a variety of mediums, on-site and off-site. For more information, visit: www.sawdustartfestival.org.
Powered by